When the 15-inch MacBook Air arrives, it will instantly become Apple's perfect laptop – do phone
Rumors picked up again this week that a new 15-inch MacBook Air will be Apple's next major Mac release. But whether it arrives in before, during, or after WWDC, or at a fall Mac event, this much is true: It will instantly become Apple's perfect laptop.
That may seem like a stretch, but hear me out. Assuming the rumors and our own assumptions are true, the 15-inch MacBook Air will be the ideal laptop for nearly every user with its combination of size, processing power, and value. The MacBook Air is already Apple's most popular laptop, and a 15-inch model would be the jewel of the lineup. Here's why.
15-inch MacBook Air: The right size
Apple offers MacBooks in four different sizes: 13.3 inches (13-inch MacBook Pro), 13.6 inches (M2 MacBook Air), 14.2 inches (MacBook Pro), and 16.2 inches (MacBook Pro). You'd think that with those options it would be easy to find the size that fits just right. But those sizes come with limitations and sacrifices that make the buying decision difficult.
If you want a big screen, the obvious choice is the 16-inch MacBook Pro, which has the biggest screen on a MacBook. But the big screen means it's heavy–it weighs nearly 5 pounds (over 2 kilograms). It might not sound like much, but if you're carrying your laptop around for a full workday, the strain on your back and shoulders becomes noticeable over time.
Foundry
If you want the lightest MacBook available, your choice is the 13.6-inch M2 MacBook Air, which weighs just 2.7 pounds (1.24 kilograms). That makes it a featherweight compared to the 16-inch MacBook Pro, but the compromise is a much smaller screen. If you're using pro apps or you're like me and have a gazillion different app windows open at the same time, those three inches make a big difference.
Apple also offers two other 13-inch laptops that are often overlooked: The 13.3-inch M1 MacBook Air and M2 MacBook Pro. Both are based on old designs that have comparatively gigantic black bezels that add to the overall size. The M1 MacBook Air, which has a screen that's a smidge smaller than the M2 MacBook Air, actually weighs a smidge more. Similarly, the 13-inch MacBook Pro actually has a bigger footprint than the 14-inch MacBook Pro despite being an inch smaller and weighing a half-pound less.
A 15-inch MacBook Air instantly becomes the new sweet spot. The screen will be noticeably larger than the 13-inch laptops, and while it surely won't be as light as the current MacBook Air, it also won't be as heavy as the 16-inch MacBook Pro. When you're putting the 15-inch MacBook Air in your bag, it should be a literal and figurative perfect fit.
15-inch MacBook Air: The right performance
Bloomberg reported this week that the MacBook Air in testing has a processor "on par with" the M2 in the 13-inch MacBook Air. That's a great chip with fantastic performance, but there are also rumors that there could be an M2 Pro option like the Mac mini.
Compared to the M2 chip in the 13-inch MacBook Air, Apple's M2 Pro chip is 20 percent faster in CPU and 30 percent faster in GPU performance. Early reports about the 15-inch MacBook Air stated that Apple may offer an M2 Pro option, with an M2 standard configuration. If that's so, that's a huge boost over the current Air.
The performance gains may not sound like much, and most folks won't feel the difference in everyday use. But users whose work is data intensive need every bit of processing power they can get, and the boost from the M2 Pro can save a lot of time.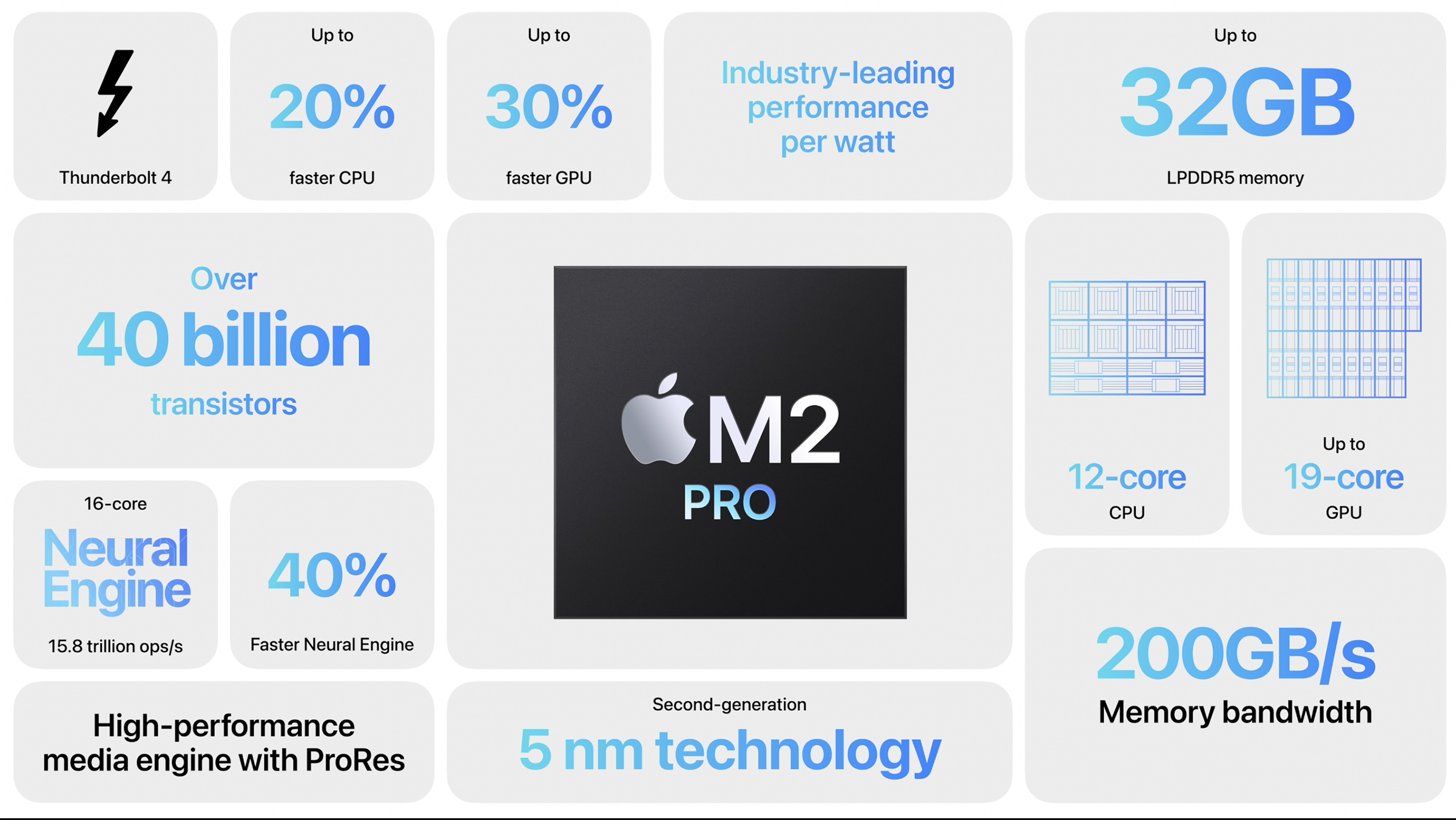 Apple
However, could Apple use its new M3 chip instead of an M2 Pro? A recent report by Bloomberg's Mark Gurman said that Apple "wants to put its Mac-grade processors on an annual upgrade cycle like the A-series chips in the iPhone," but it's probably a little too early for the M3 to arrive. Still, it's an intriguing notion. 
The M3 will be Apple's first chip made with the 3nm die process, which allows for more transistors and better performance and power efficiency than the 5nm process used with the M1 and M2 chips. With 3nm, the performance improvement could be even greater than the 20 percent we saw from the M1 to the M2.
So whether it has an M2 Pro now or an M3 Pro later, the 15-inch AIr will be an extremely attractive alternative to the 14-inch MacBook Pro. Even if it has the same cores, the chip probably won't be as fast as the 14-inch MacBook Pro due to the Air's fanless design that throttles performance at high temperatures, and it won't have as many ports or as much max memory either. But it will absolutely hit the sweet spot when it comes to power and performance and for many people will be even more attractive than the 14-inch Pro.
15-inch MacBook Air: The right price
Apple's current MacBook lineup has a glaring price gap. There's the $999 M1 Air followed by the $1,199 M2 model and then the $1,299 13-inch M2 MacBook Pro. Then you go all the way up to $1,999 for the 14-inch MacBook Pro. Assuming an M2 15-inch MacBook Air starts at $1,399 or $1,449, it would slide right into the space between Apple's Pro laptops.
Consider the BTO options. You can get an M2 Air with 16GB of memory and a 512GB SSD for $1,699, just $300 less than the base model 14-inch MacBook Pro with an M2 Pro, and the same memory and storage. A few hundred dollars gets you a heavier laptop with a slightly larger screen and slightly faster performance. It's either price or performance—and there are clear sacrifices no matter which machine you pick.
But a 15-inch MacBook Air with an M2 Pro could slot right into that gap at $1,849–$150 more than the Air and $150 less than the Pro. Of course, the Pro still has a superior Liquid Retina XDR display and more ports, but the decision there is easier. If you want a larger screen but don't need ProMotion or HDMI, the 15-inch Air is the obvious choice and the clear winner.
Tags :
15Inch
Air
Apples
arrives
instantly
laptop
MacBook
perfect
phone